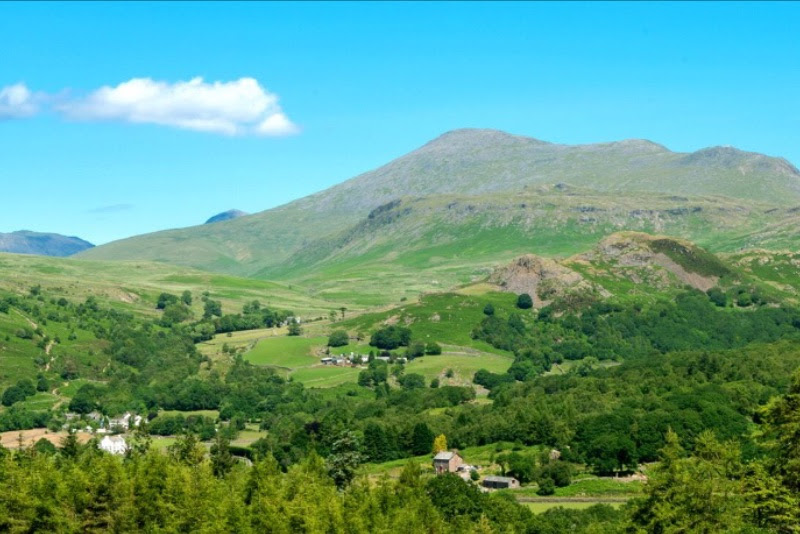 Bridge End Farm Cottages are still open and we would love to help you escape to the quieter side of the country and of the Lake District.
These are challenging times for all individuals, the old, the young and everyone in between.  
We are still open and very much look forward to hosting guests at our self catering cottages in our stunning scenery and peaceful surrounds. With no plane travel required, no bustling city nearby, no throng of people in a crowded hotel, hostel or cruise ship, this could be the opportunity for you to escape and truly immerse yourself in nature.
With social distancing now being encouraged by governments and medical advisors, we would like to offer our guests the opportunity to come and stay in our secluded spot of the Lake District National Park, away from the hustle and bustle of the cities and suburbia, amidst the fresh air of the countryside and away from the risks that large crowds and gatherings currently bring. Do you have any friends or relatives who might benefit from the quieter, less populated surrounds? If so, feel free to pass on our details as we may be able to help them.
We are in the quieter part of the Lake District. You will have your own high quality, pristine clean, luxury self catering cottage. A staycation where you drive to your accommodation, bring your own provisions, cook in with every utensil that you need already there in your extremely well equipped new kitchen. If you wish to explore the local area, you can take day trips out on scenic drives or go hiking or mountain biking with the Western Fells of the Lake District virtually to yourself…. You really can hike all day or relax in nature and hardly see another soul. This is the unspoilt, uncrowded gem that is the Eskdale Valley.
Luxury Four, Four Star Gold and Five Star Cottages:
Our manager Amy has exceptionally high standards and our reviews bear testament to her hard work and dedication in keeping the cottages immaculately clean. We are quality graded by Visit England 4 Star, 4 Star Gold and 5 Star. We also have Mobility Level 1 on two of our cottages, which have ground floor bedrooms and bathrooms for guests who cannot manage stairs and need extra hand rails in the bathrooms.
We have also put in place extra cleaning measures during this time to take necessary precautions: 
All surfaces, light switches, handles, rails, balustrades, keys, remote controls and other items are being thoroughly double cleaned cleaned by Amy and her team. Cleaned with the best products to kill germs and viruses and also double cleaned several hours later after the cottage has been thoroughly prepared for your arrival, before our staff close and lock the cottage. We also leave sanitiser and cleaning products in the cottages for you if you would like to wipe or clean anything again or during your stay.
There is no need to check in at a busy hotel-type reception, you don't actually have to meet anyone. We have key safe entry and hand sanitiser by our key safes. There are no shared cottage entrances, each cottage has its own dedicated front and back door. Our car park is there on site and our driveway clear for you to drive down.
Home from home facilities:
We have new kitchens for cooking up gourmet meals, there are fridges and freezers in all cottages so you can stock up with everything you need for your stay. 
Super fast fibre optic internet has just been installed so you can keep in contact with work or friends and family or download movies. We also have a full Sky TV package with all sports, movies and children's channels.
How long can I stay?
We can offer midweek or weekend breaks, full week rentals or long term discounts for bookings longer than 14 nights. If you would like to escape the exposure of the city or the crowds, you are more than welcome to book a long term stay with us. Do contact Greg and we can arrange this for you or your loved ones.
There are also low occupancy discounts for couples or couples with an infant or toddler to stay in our larger cottages midweek. These are bookable anytime in low season, or last minute in shoulder season.
Rejuvenate and recharge your health amidst the stunning scenery of the Eskdale Valley.