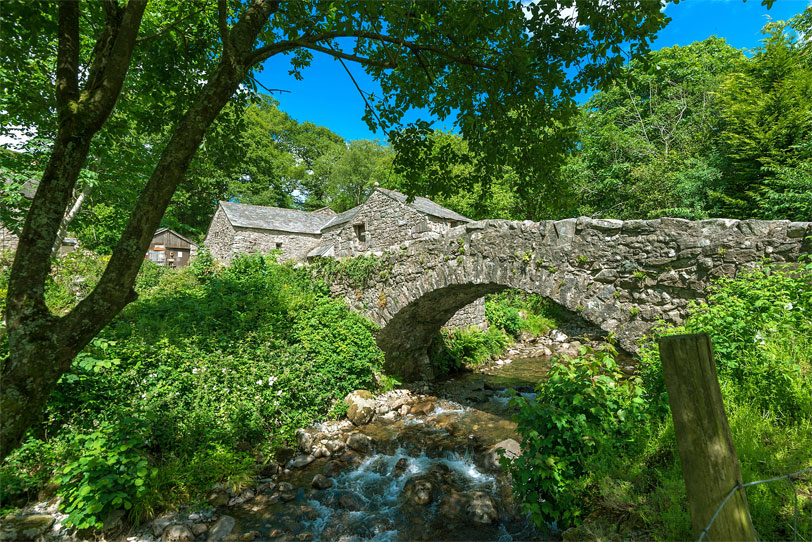 Boot village and Bridge End Farm Cottages are steeped in history and you will find no shortage of history, heritage or culture in our local area! Here are a few facts and figures, which you may find of interest!
Did you know?...
The Lake District is now one of less than 20 UNESCO World Heritage sites in England. We are also very close to Hadrians Hall and the Roman Frontier Forts, which are also a UNESCO listing. 
We have several National Trust properties right by us along with thousands of acres of National Trust land in our gorgeous Eskdale Valley:
Beatrix Potter owned several farms nearby which are now owned by the National Trust. 
The nearly 2000 year old and very well preserved Hardknott Roman Fort lies on what would have been one of the most spectacular locations of any frontier fort in the Roman Empire. It was built to protect the entrance to Eskdale from the East and the Roman trading and supply route from the port of Ravenglass in the West to the major Roman settlements like Ambleside.
Hardknott Fort is owned by the National Trust and really has to be seen to be believed, nestling there beside England's steepest road - Hardknott Pass is amidst England's highest mountains with breathtaking and panoramic views on a defensive site that only the Romans could have chosen. It is about 2 to 2.5 miles to the fort from our cottages and about 10 minutes in the car.
We also have 5 stone circles on the fells above Boot. These are owned by the National Trust. Some date back to Neolithic times and are 5000 years old. The others date back to the Bronze Age and are 3000 to 3500 years old.
They are a short 15 to 20 minute walk up onto the fell from our holiday cottages in Eskdale.