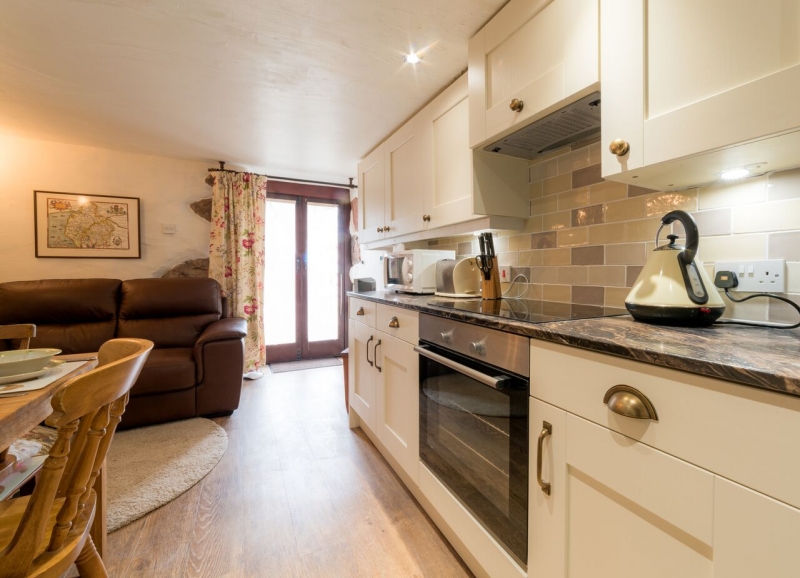 Showcasing Whillan Beck Cottage, sleeping 2, with the biggest transformation of them all!
This is our smallest cottage, it's also very cute and arguably the most romantic. It has a loyal following amongst our regular guests and this is no surprise. Lie in bed and be lulled to sleep by the sound of the tumbling Whillan Beck which can also be seen from the bedroom window (see the top photo).
Gaze over the 17th Century packhorse bridge at the historic Boot Mill and the cascading Whillan Beck, in the day and up through the skylight at night marvelling at the Milky Way. There is a roll top slipper bath plus a shower in the bathroom and a super comfy 5 star quality king size bed upstairs.
Downstairs there is the new kitchen, Italian leather sofa, oak dining table and just outside is our beautiful garden with glorious fell views. Not only is there a brand new bathroom and kitchen, both are actually larger than before! This is due to the new space-saving stairs, which were a part of our largest refurbishment project of all. It's been a total transformation and we are sure you will love Whillan Beck Cottage.